As I mentioned in the last post in what has now become far more of a series than I had imagined, having a well crafted and working plan internally for your business is only half the challenge.  In order to maintain the trust and loyalty of your customers, preparing them for any changes in your business operations is key to ensuring this joyous time is as stress-free as possible for both the new parents and the business owner.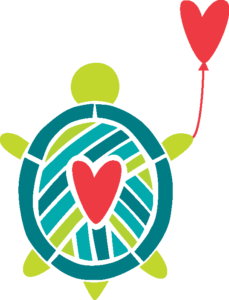 Depending on your business model, this notification, and how you change your own operations, can vary significantly.  For a retail shop, it could very well be that the day-to-day operations for the casual customers are unaffected.  Perhaps it's only those specialty orders or specific classes that will take a bit longer to fill or offer.  Alternatively, for a single-performer organization like Tinking Turtle, there are significant changes we needed to let our client base know about.  Specifically, for Classes & Instruction, Jennifer would be unavailable for either contract teaching or private lessons for a period of several months, and for our Finishing and Repair Services, we have already closed project intake and started a waiting list.
In order to ensure sufficient lead time for notification, we believed in  spreading the message about our new schedule and/or services early.  We've found that our customers- especially those who are repeat visitors and with whom we have an established relationship – are extremely willing to work with you to adapt to your "new normal".  Having a child is an exciting time in almost everyone's life, and framing the communication to reflect this can breed a great amount of good will among everyone your business interacts with.
Because our stakeholder base is fairly varied, we utilized a multi-tiered approach to ensure everyone was informed.  You can never (or almost never) reach every possible individual with whom you interact, so identifying the individuals you need to contact into "buckets" and then tailoring a communication out to each bucket would be a good first step.  For us that consisted of the following:
A pair of Blog Posts and an email notification out to our mailing list to notify individuals of the exciting news and potential changes.
Updating on our website service pages as early as possible to socialize the new schedule of offerings with individuals
Direct Outreach via email or phone call to our key vendor partners including publishers, LYS's, and Fair, Festival, and Retreat contacts informing them of the changes
Additionally, we've tried to be as transparent as possible both through subsequent blog posts (like this series) and in our followup conversations responding to inquiries to keep everyone appraised of our future plans.
This brings everything full circle to where we are today; at this point plans are in place, customers are informed, and now it's a matter of routine upkeep of the plan until the happy day arrives!
Have any questions about aspects of maternity or parental leave that I haven't touched on?  Want to see anything more in-depth?  Leave me a note in the comments and maybe it can be the focus of a future installment in this series!
~ Mr. Turtle