For a list of available classes, venues and mediums, check out the calendar below.
Don't see what you want? Contact me – I'd love your suggestions!
I loved that Jennifer structured the class to allow us to work at our own pace. I felt comfortable taking my time to learn what I needed to know.
Great job with the worksheets – I liked that I was able to take notes and go home with extra resources.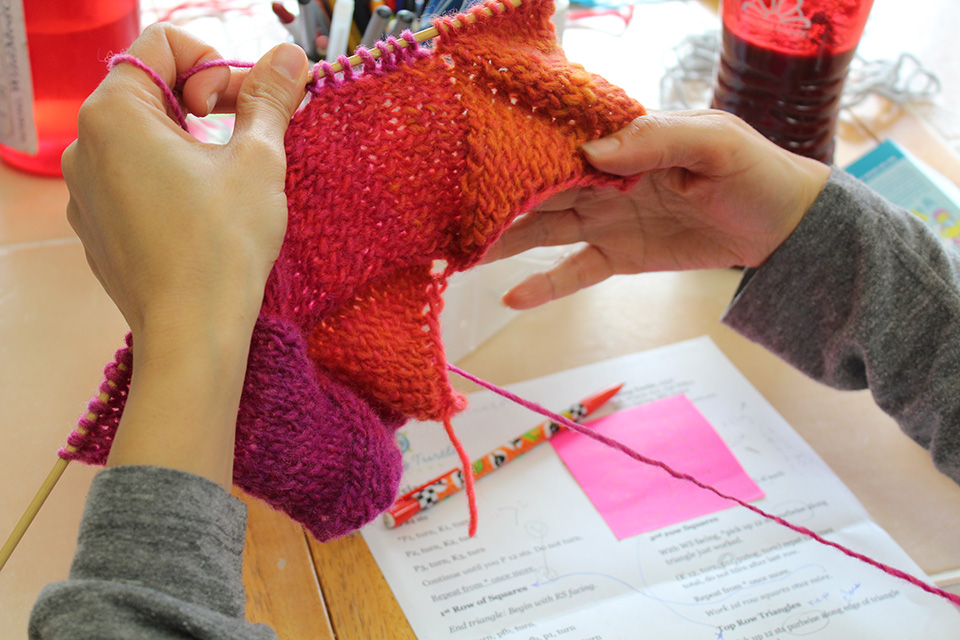 Tinking Turtle Class Schedule
Sun
Mon
Tue
Wed
Thu
Fri
Sat

Intarsia Crash Course

10:00 am

Intarsia Crash Course

Nov 4 @ 10:00 am – 12:00 pm

Intarsia is a way of working colorwork without having to carry strands in the back of your knitting. Learn how to work this cute zippered intarsia pouch – perfect for needles and notions! Skills learned: intarsia reading an intarsia knitting pattern wrap and turn Materials: 37 yards of each of 3 colors worsted weight 100% wool (superwash will not felt) US#10.5 (6.5mm) needles Tapestry needle, button, zipper optional (called for in pattern, not used in class). Copy of Totally pattern by Faye Kennington. Homework: Begin working pattern until Color Block One. Save

Finishing 101

Nov 4 @ 1:00 pm – 3:00 pm

How you put together your finished garment can catapult a project from great to stunning. Learn the skills to make the details in your garment truly shine – techniques that are even used in couture garments. One 2 hour class Skills learned: weaving in ends a seaming breakdown: focusing on mattress stitch, but also covering butted seams and 3 needle bind-off preventing or solving problems like curled hems or uneven seams dozens of tips to make the finishing process easier! Materials: blunt tip tapestry needle sharp tip needle, with eye that your yarn...

Bind Offs

Nov 4 @ 3:00 pm – 5:00 pm

Review and expand your repertoire of bind offs. One 2 hour class Skills learned: a variety of bind offs, including: Knitted, lace, Jenny's super stretchy bind off, picot, and a few others! situations when various bind offs should be used Materials: worsted weight yarn in at least two colors needles appropriate to yarn (suggested US#7 or US#8) locking stitch markers Homework: Please cast on 100 sts and work in stockinette stitch for 2″. Do not bind off.
About My Classes
My classes are offered at a variety of venues including fiber festivals, local yarn stores, online classes and videos.
When teaching, it's important to me to set my students up for success – I want everyone to have a positive and fun experience!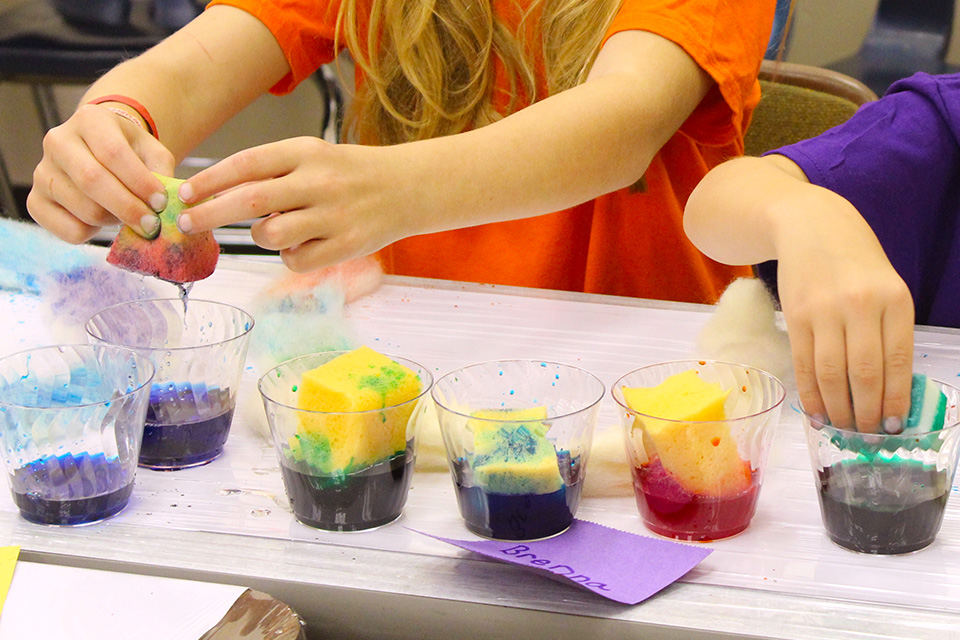 I know that everyone learns differently, so my classes feature interactive elements and clear worksheets. I bring an awareness and ability to teach to different learning styles and levels to all my classes.
As an added bonus, I always bring my can-do attitude, high-energy style and ready sense of humor to the table.
… I really liked that [Jennifer] had a backup plan so I could work on something else when she realized I already knew how to work a short row heel.