For a list of available classes, venues and mediums, check out the calendar below.
Don't see what you want? Contact me – I'd love your suggestions!
I loved that Jennifer structured the class to allow us to work at our own pace. I felt comfortable taking my time to learn what I needed to know.
Great job with the worksheets – I liked that I was able to take notes and go home with extra resources.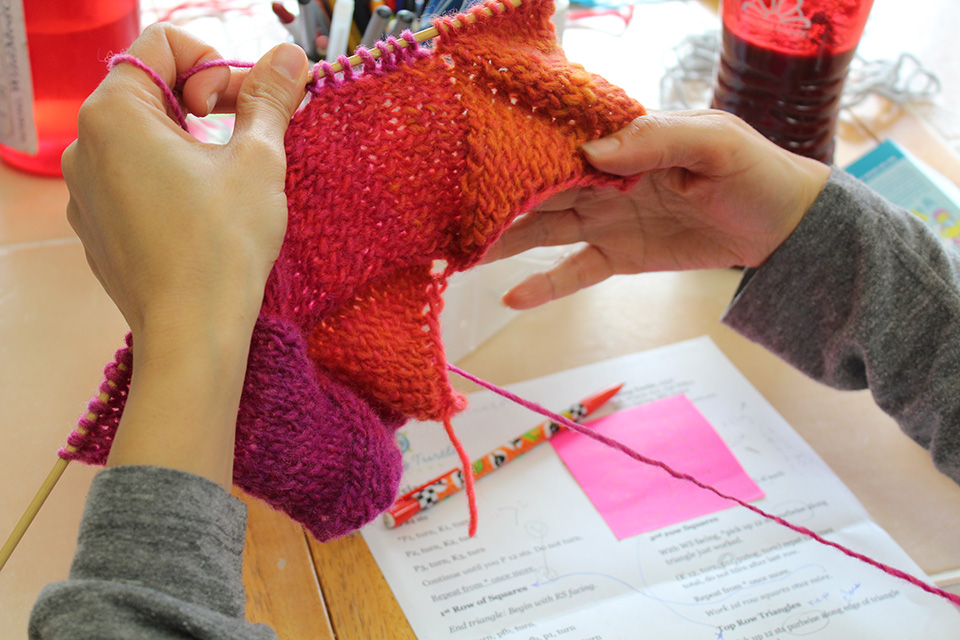 Tinking Turtle Class Schedule
Sun
Mon
Tue
Wed
Thu
Fri
Sat

Bind Offs

Mar 19 @ 12:00 pm – 2:00 pm

Review and expand your repertoire of bind offs. One 2 hour class Skills learned: ta variety of bind offs, including: Knitted, lace, Jenny's super stretchy bind off, picot, and a few others! tsituations when various bind offs should be used Materials: tworsted weight yarn in at least two colors tneedles appropriate to yarn (suggested US#7 or US#8) tlocking stitch markers Homework: Please cast on 100 sts and work in stockinette stitch for 2″. Do not bind off.

Padded Crochet Rug

3:00 pm

Padded Crochet Rug

Mar 19 @ 3:00 pm – 6:00 pm

Create this stunning and striking stained glass rug, as seen on KDTV! One 3 hr class Skills learned: tpadded crochet thow to create and join padded crochet motifs thow to finish and adjust rug Materials For rug sizes: Small, medium, and large: 24 (36, 48)" width; 17 1/4 (28 3/4, 40 1/4)" length t632 (1264, 2212) yards worsted weight yarn. We recommend Berroco Remix or Berroco Ultra Wool tUpholstery Piping Cord 22/32″ 100% cotton 14, (34, 62 yrds). *This is available from a local craft store. tSize G/6 (4 mm) hook tlocking stitch...
About My Classes
My classes are offered at a variety of venues including fiber festivals, local yarn stores, online classes and videos.
When teaching, it's important to me to set my students up for success – I want everyone to have a positive and fun experience!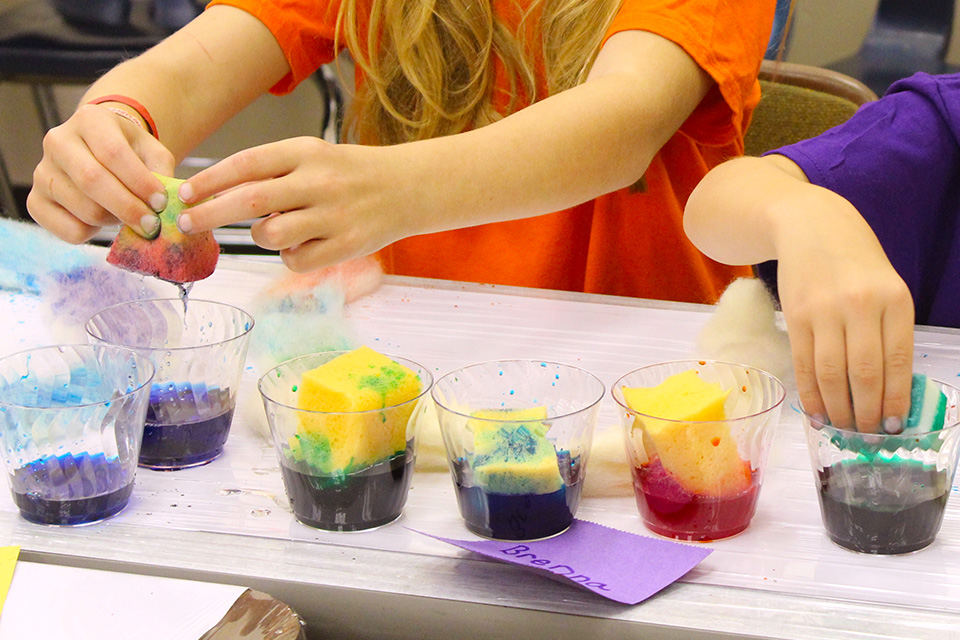 I know that everyone learns differently, so my classes feature interactive elements and clear worksheets. I bring an awareness and ability to teach to different learning styles and levels to all my classes.
As an added bonus, I always bring my can-do attitude, high-energy style and ready sense of humor to the table.
… I really liked that [Jennifer] had a backup plan so I could work on something else when she realized I already knew how to work a short row heel.