Just can't bring yourself to seam together that sweater?  Need some expert blocking help?  Have a knit or crochet item in need of repair?
I'm here to help you make your items shine!
I've have been providing expert finishing and repair services for the last five years and have extensive experience working on knit and crochet textiles.  This type of work is detailed and can be tedious, but taking the time and care to do it right and attend to every detail makes all the difference when it comes to making your piece (back) to life.
As a professional designer, I hold myself to a high standard of excellence – and I carry that standard into the work I do on your projects.
See some of my recent repair projects below, for a sample of my work.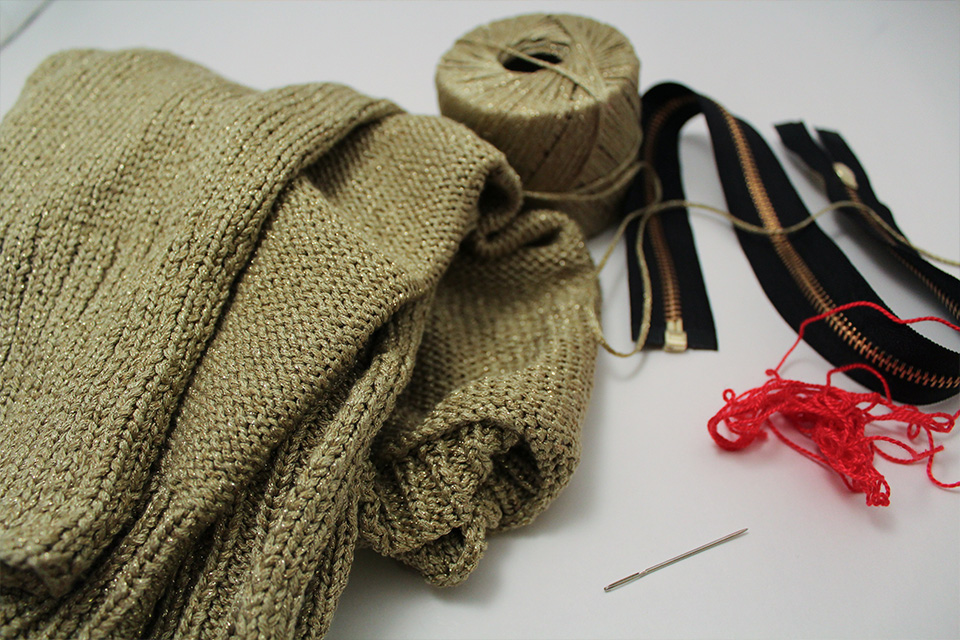 If you're interested in having me work on your project, please fill out the finishing interest form below. This information gives me a better idea of the project so I can contact you, prepared with the information you'll need to decide whether you would like to proceed with my services.
Please note: until I have responded to your query, do not drop off items at the dropoff/pickup locations or mail items.  I like to have a dialogue before I accept a piece for finishing or repair.
I received my sweater yesterday and I can barely tell where you fixed it, thank you so much! This sweater has been in my armoire for at least a couple of years because I was afraid to wear it with the hole, so I feel like I have a brand new sweater! – CP (Sweater Repair)
You are a miracle worker! I am so grateful for your timely response. Thank you, thank you! I gave your information to the woman who taught me how to knit…she is excited to know someone who can do some complicated finishing." – PC (Baby Blanket)
I love the sweater, Jennifer, and am wearing it now as I write. You did a lovely job in finishing it and putting on a collar.  Thank you so much." – MJR (Sweater Finishing)
I picked up the hooked rug today and am delighted with your work to bind the edges. And thank you for the notice that I had skipped a stitch!" – NF (Hooked Rug)
Many thanks for getting my son's sweater done on time for Christmas. I so appreciate that you went to great lengths to get the yarn from the same dye lot." – JA (Sweater Repair)
Thanks for your promptness and faithfullness to your commitment in finishing my sweater in a month. It is very nice to wear it and it looks great. Wonderful job!" – MJR (Sweater Finishing)