Last week I took a first stab at exploring how the arrival of Little Turtle impacts our business, and some of the thoughts we have to ensure both the continued success of Tinking Turtle as well as our own personal well-being through a maternity leave policy.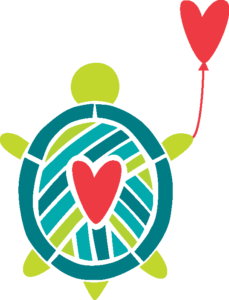 As mentioned before, while a policy or leave of any kind isn't a federal requirement for most LYS's and other fiberarts business there are many benefits. These can be realized by taking leave herself as well as providing a leave policy for employees.  Some suggested benefits as compiled by the Small Business Administration (which calls providing this type of leave a "smart option" for small businesses) include: positive morale for the for the perspective parent and increased loyalty of all employees. The International Labour Organization goes further in a broad horizontal review of leave policies, and finds that providing a comprehensive and flexible level of leave across all ranges of organizations can lead to positive outcomes including improved worker performance, productivity, and satisfaction.
Implementation of a leave policy can vary differently whether or not you are a retail shop owner, or a provider of fiber arts services with a work-from-home schedule.  According to allBusiness.com, one of the ways small business benefit by being exempt from federal regulations is the ability to tailor broader policies to meet the individual needs of the company's employees.  With the rise in teleworking, there can be a "tiered" approach to a policy, both as the child's birth date approaches as well as for employees returning to work after leave.  The only caveat here is that whatever policy is established, it needs to be applied consistently and fairly across all levels of employees. This ensures there is no risk of an employee filing a discrimination lawsuit due to favoritism.  Having such a policy documented and provided to all employees (in a handbook or welcome packet) for businesses with multiple employees is a good way to ensure everyone is aware of the policy and is treated fairly.
When you have a single employee or are self employed (as in our situation), how to develop a policy means being comfortable with the business closing, taking a break, or going on vacation for a period of time.  With multiple employees, managing the business can be a bit easier, however it very well may mean reduced hours or services depending on the size of the business and the role of the employee, manager, or owner taking leave.
When we began contemplating a maternity leave policy, with Jennifer the sole revenue generating employee, we knew it would involve a period of time where Tinking Turtle would need to suspend most business operations.  While there are some basic administrative tasks that I can perform, I doubt I could stand up to the quality for designing or finishing that our customers expect!
After reviewing the economics in our annual budget for how much time we wanted to provide Jennifer, we developed a policy and schedule that afforded us the balance to allow for personal time with our new arrival as well as not lose business direction and momentum.  For Tinking Turtle, this came to be a gradual reduction of duties preceding the due date, and then a stair-stepped approach with both taking leave immediately after Little Turtle's birth and then gradually returning to a "new normal" after our determined leave time.
Once we set this policy for ourselves, our next tasks were to communicate this out to our customers and our business partners.  I'll write more on this aspect in my next post, as keeping everyone who interacts with your business in the loop is key to implementing a successful maternity or paternity leave policy for a small fiberarts business.
~ Mr. Turtle