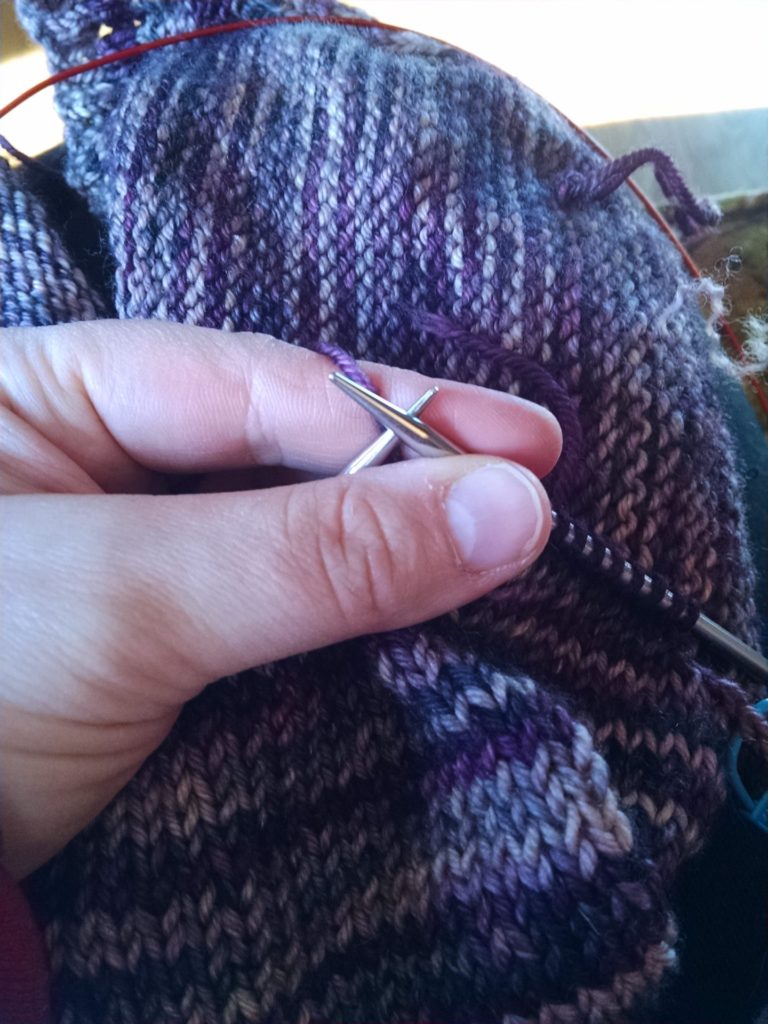 A while back I made a sweater for Rebecca that fit for all of two minutes, and I've been wanting to make another since then.
A spare skein of Dragonfly Fiber's Traveller in Flannel Pajamas and a size 6 needle, and I was on my way.  Stacey Trock had made her daughter a sweater using a kimono type sweater pattern, and I remember how she loved it because it only had two fastenings.  I looked around at a couple of different styles, decided I really didn't like anything (mostly because a lot of them tie up, and Rebecca would untie things as quick as fastened them).  So I played around with the numbers and started knitting.
You know when everything in knitting goes well?  It's a simple pattern, minimal shaping, and the yarn is a joy to work with?  Well, this is that sort of project.  I love Dragonfly Fiber's Traveller base, I love the colors, and I like anticipating how cute this sweater is going to look on Rebecca.  I've got great needles to work on (nice a pointy, how I like them), and it's nice to be working on something that well, isn't for work.   A little bit of a break, you could say.  I'm going to have this done this week, and Rebecca will be able to wear it for the rest of the season, and it's going to be wonderful.
I've got the body done, and I've got the sleeves done too.  All that remains is the final bit of seaming.  I can't wait to have Little Turtle in the sweater, ready to wear.  As it is, it makes a cute vest.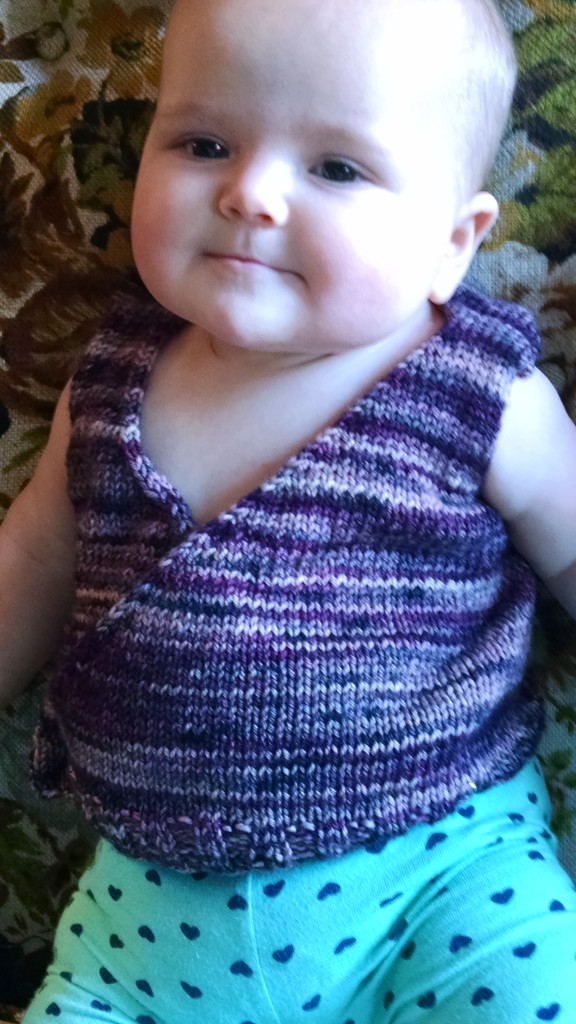 I'll keep you posted on how it goes.
PPS: also, appreciate this photo, above.  It's really hard to get a picture of my daughter when she wants to wiggle.