If you're just here for the crafty goodness, this may be a post to skip.  If you're based in the Richmond, VA area and you're looking to earn some money with your crocheting skills, I'd love to talk to you.  Here's the deal.  As you know, about 4 months ago I gave birth to my daughter, and I'm finding that my time for my business has shifted. I'm looking to hire a sample crocheter that would crochet some of my designs for me. These pieces would be featured in magazines such as Interweave Crochet and Annie's Crochet World. I'd prefer someone in the Richmond area, as there would be times where in-person meetings would be necessary.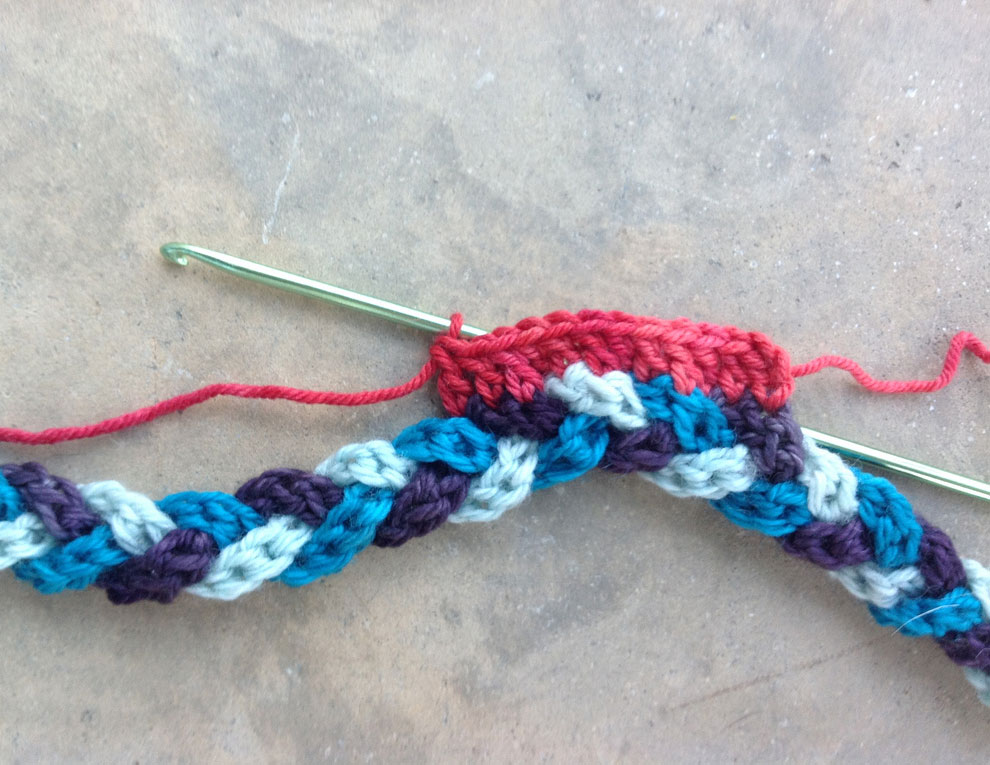 Compensation would be based on yardage used and complexity, to be negotiated on a project-by-project basis. Samples would be retained by either Tinking Turtle or the magazines.
If you're interested in this collaboration, please contact me with the following information:
Examples of previous projects you've done and crochet techniques you are familiar with. I'm especially interested if you've worked broomstick lace, hairpin lace, Tunisian (AKA afghan) crochet, and other forms of lace.
You'd have to be able to meet deadlines with sometimes quick turnarounds. If you can, please give examples of projects you've worked on under a deadline, and the time it took you to complete them.
Please send me a link to your Ravelry profile or send me photographs of projects you've finished.
I'm looking for someone who follows directions exactly – this is not the time to take liberties with the pattern. If there's a problem I'd prefer for you to contact me right away. Clear and prompt communication is key. Attention to detail is very important – mistakes need to be corrected, this is not a project where you can fudge the details.
For the most part, you'd be doing the body of the work and leaving the finishing details to me – I'd be weaving in ends, blocking, seaming and working edgings.
If this is an opportunity you'd be interested in, I'd love to hear from you!  Please email me at info@tinkingturtle.com with the subject line Sample Crocheter.