New Year brought a small, temporary break in the designing workload – thank goodness!  I took the time to catch-up on some of the repair work that's big and cumbersome, including repairing a puppy-chewed blanket.
Over New Year's I was able to work on repairing a family blanket that had been "savaged" by a puppy.  This is a tricksy repair, with lots of patterning.  I've been working my way through it, taking the time to trace out the pattern in waste yarn before making the final repairs.
Take a look at some of my progress: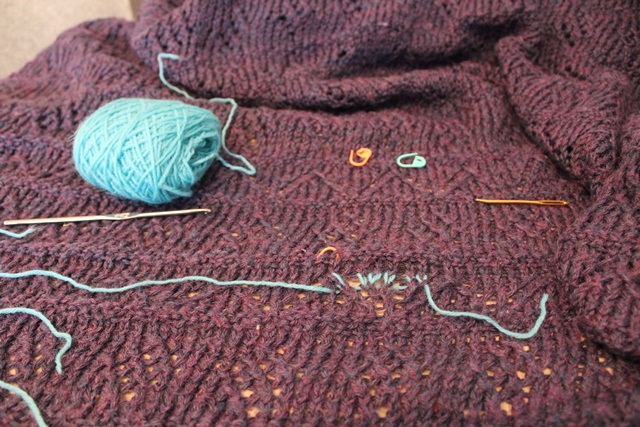 Here I've got the tools of my trade: good solid waste yarn that's smooth and not prone to breaking.  I've got a bent-tip needle, locking stitch markers, a crochet hook, and the project.  You can see the hole closed up now, with the yarn ready to be traced over.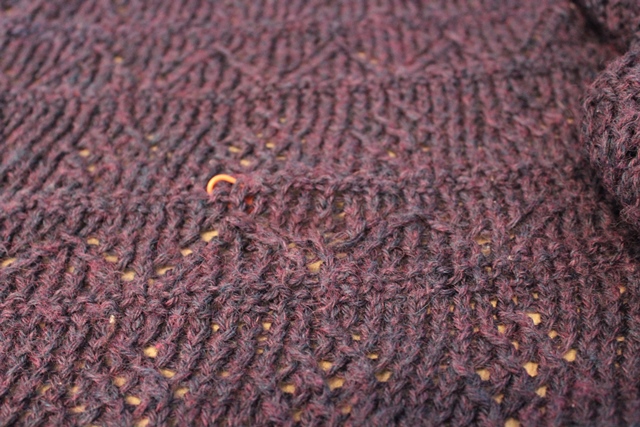 And here we have the final repair, the new yarn nearly invisible.  You can find the fixed area by looking at where the orange marker is poking through.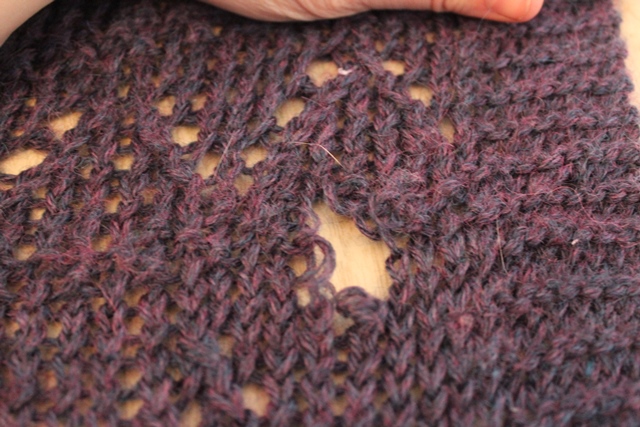 Another hole, this one near the edge.  The repairs are made a bit more difficult because every other row the knitter worked is twisted.  Twisted stitches are NO FUN to repair because the top unraveled bit looks like a backwards loop cast on.  Every other row has to be manually detangled instead of just dropping things back to a good starting point.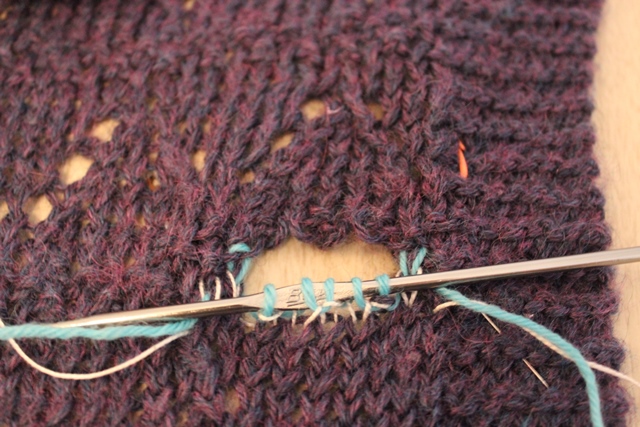 Here, working the pattern using a crochet hook.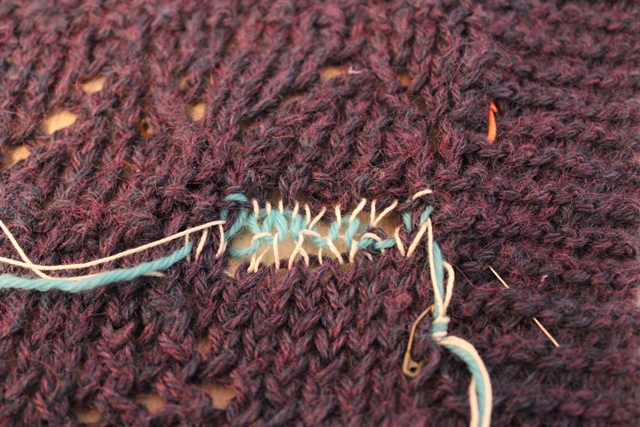 And now, the hole ready to be traced over with the new yarn!  Halfway finished!
Stay tuned, as this blanket has several more tricky holes that I'll be tackling.