This past weekend a number of wonderful coincidences coalesced into the amazing experience of teaching at Unwind Retreat,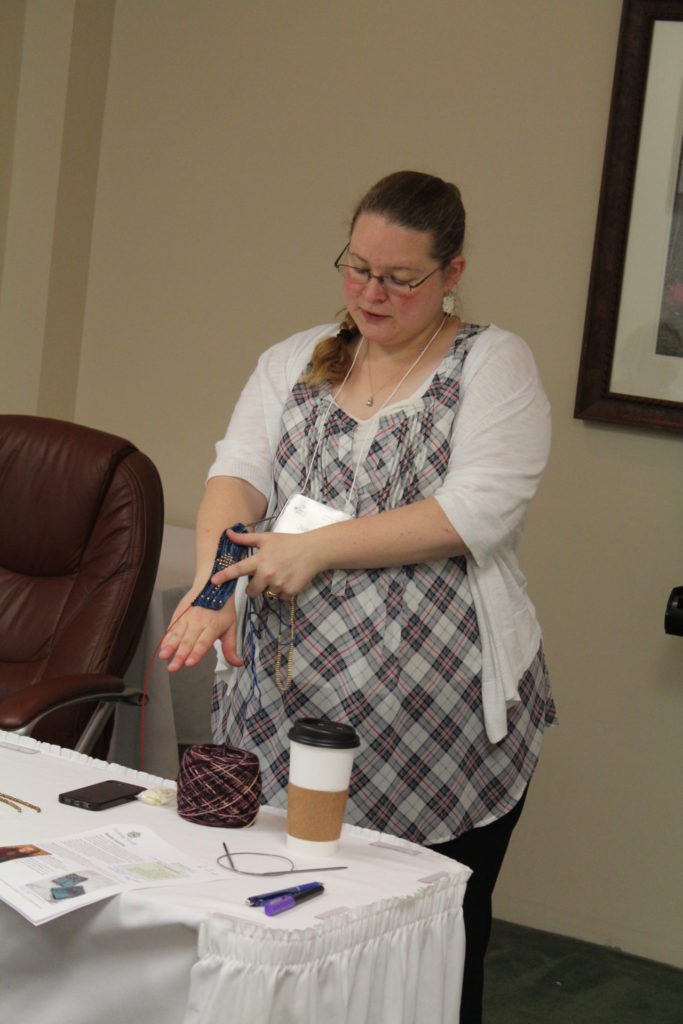 in Blowing Rock, NC.  Friday morning Mr. Turtle and I packed up the car and made our way (leisurely) to Blowing Rock.  We took back roads, ate at a hole-in-the-wall barbeque place (much to Michael's delight), and pulled into the hotel around 4 in the afternoon.
The trip was not made without nervousness.  I had scheduled the retreat long before we knew that Little Turtle was coming.  One of my first questions to my Midwife was her feeling about us traveling 4-ish weeks before due date: was it feasible, smart, and physically okay?  About a month later I contacted the organizers of Unwind, asking if it'd be OK if I brought Michael with me, and informing them about the situation.  But really, there wasn't much that we could do – as first-time parents, we had no clue how I'd handle the ending of pregnancy – if I'd have the energy or ability.  But I SO wanted to teach at Unwind – the retreat had an excellent reputation, the location was supposed to be amazing, and I love working with students.
So we made it work.  I prepped as much as I could beforehand.  Michael was coming to take many of the stressors off of me – I could focus on teaching, and not worrying about getting my materials from car to hotel room to classroom.  Having him drive would take much of the physical pressure off.
The weekend itself was amazing.  There's that moment when you enter a large group of people you don't know, where you get nervous.  But then I remembered why I love events like this – I may not know every person there, but we had something in common: a deep and abiding love of yarn.  Where the question "What are you working on?" always has an interesting answer.  Where everyone had a "knitting story."
Nancy and Sue, the organizers of Unwind do an amazing job making the weekend feel intimate and open.  Events are booked with room to "breathe."  There's a two-hour break for lunch, another break after the last classes before dinner.  Everyone, even the instructors, have one period where they aren't teaching/taking a class.  It allows people the time and space to truly Unwind – be that hanging out on the porch knitting, going shopping in town, or taking a nap.
While there are many highlights from the weekend, I thought I'd share just one: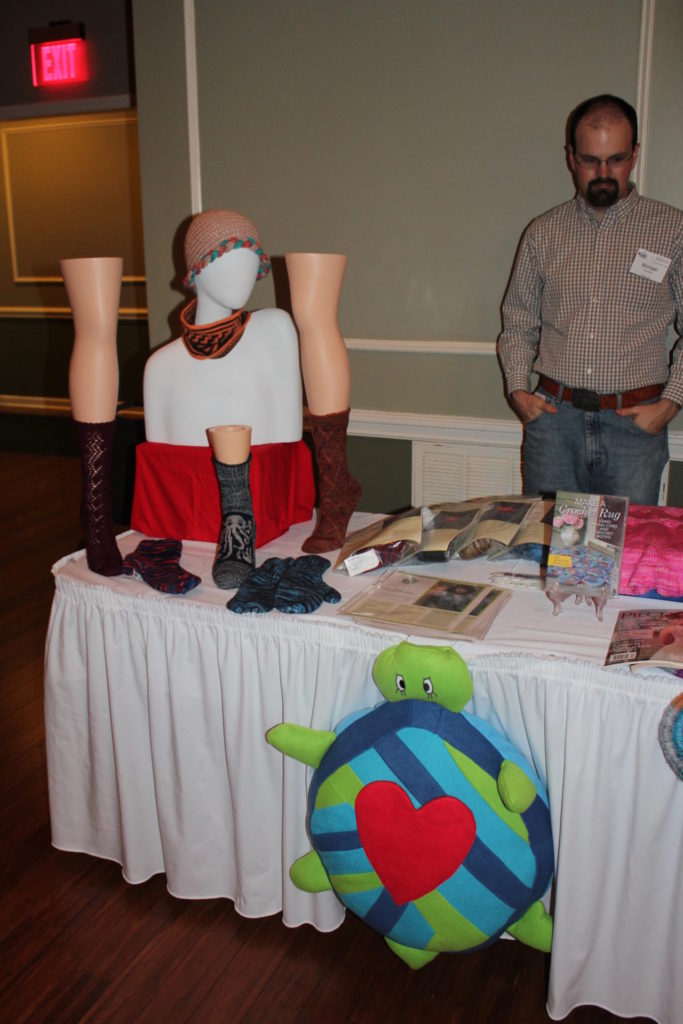 On Saturday night, Michael and I got to set up a table after dinner to show off projects being done at the classes, sell kits, and give people a sneak peek at some upcoming patterns.  I got to show off a giant replica of my logo that my mother and sister sewed for Little Turtle.