Last Thursday I had a lovely surprise: Jeanne Huber, a reporter in the Washington Post, quoted me heavily in answer to a question about repairing an afghan.  She had been asked a question: was there a way to get the holes in her afghan repaired?  Huber called Fibre Space (one of the yarn stores I often teach at), who in turn recommended her to me.  Huber had gotten in touch with me on a Friday afternoon, and between packing up to leave for a long weekend, I chatted to her on the phone about how I do repair.
Huber did a lovely job with the article, taking my rambling replies and distilling them into the pertinent information.  As a result, I've been able to chat with a number of people looking to have family pieces repaired.
Still, it left me realizing that there's a bit of mystery to what I do, and I wanted to expand a little upon the article.
How I Approach Repair Work
When someone gets in touch with me looking to get an item fixed, I try and have a dialogue with the customer about their goals.  What is it they want from the repair?  What would be the ideal results for them?  Are they looking to have an item repaired so they can use it further or are they looking to have the holes fixed so that the problem doesn't get worse?  Are they on a budget?   Are they looking for the item to look pristine or are they willing to allow the repair to become part of the character of the object?
Each person has a different idea of what "fixed" means.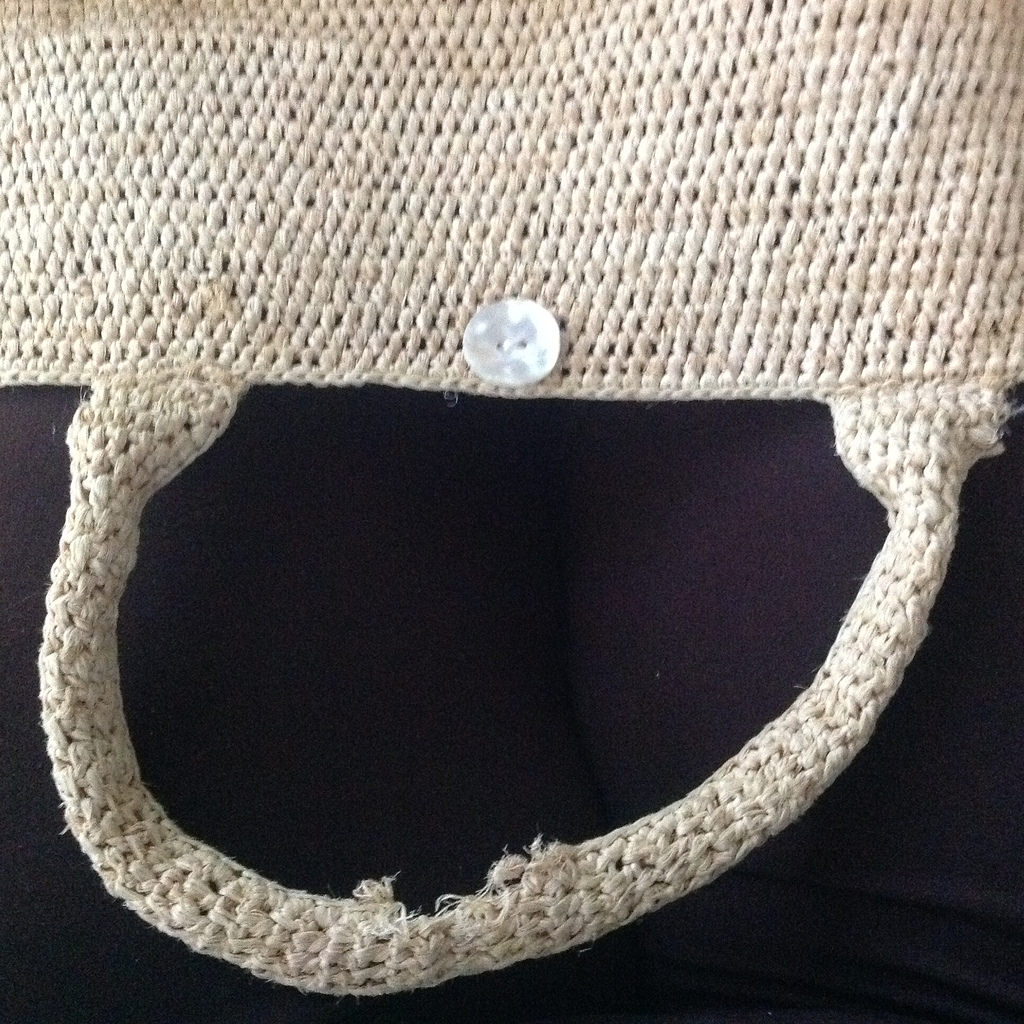 Meanwhile, I'm also looking at the practical part of the project.  How damaged is the item?  How widespread is the wear?  Would attempting to fix the item hurt things further?  When I'm looking into this I'm often learning about the history of the item: if it was stored in a place where a lot of sunlight, heat or humidity could get to it, the fibers may be damaged.  Are the places where wear is showing from use – such as worn out fingers on mittens, or a handle on a bag becoming worn, or because of a different factor?  Often the answers form the type of repairs I can do – mittens that are going to get further wear over each winter are going to receive different treatment than a Christmas stocking that's taken out once a year.
Based on the customer's feedback, I come back with a number of options.
Sometimes this means the repairs are visible repairs: so that the owners can show where the original piece is, and where the repairs are.  Sometimes this means we transform a piece: adding a cute embroidered kitten over an elbow patch.  Other times the repairs are nearly invisible as I splice new yarn into the old.
Just as I put time and thought into repairing damaged items, so can you put the time and thought into what you want from your repair.  Worried that a piece of yours might need help?  Check out my post on what to look for.  Already decided to have your piece fixed?  Get in touch with me through my finishing form– I'd love to start our conversation!