When:
August 8, 2016 @ 1:00 pm – 4:00 pm
2016-08-08T13:00:00-04:00
2016-08-08T16:00:00-04:00
Where:
Hannover Arts and Activities Center
500 S Center St
Ashland, VA 23005
USA

Tinking Turtle Designs and the Hanover Arts and Activities Center announce an exciting new partnership to bring fiberarts to local children with String Theory Summer Camp!
Do you know the difference between string and yarn? Have you ever wanted to learn how to knit or sew, but didn't know where to start?  Want to create art that is wearable and versatile?  Experience fiber crafts that are rich in history yet practical and portable.  Learn how to spin your own yarn, dye it in a variety of colors, read a pattern, knit and sew.  Supplies are included, and campers can bring projects home at the end of the summer camp.
What: Summer Fiber Arts Camp: String Theory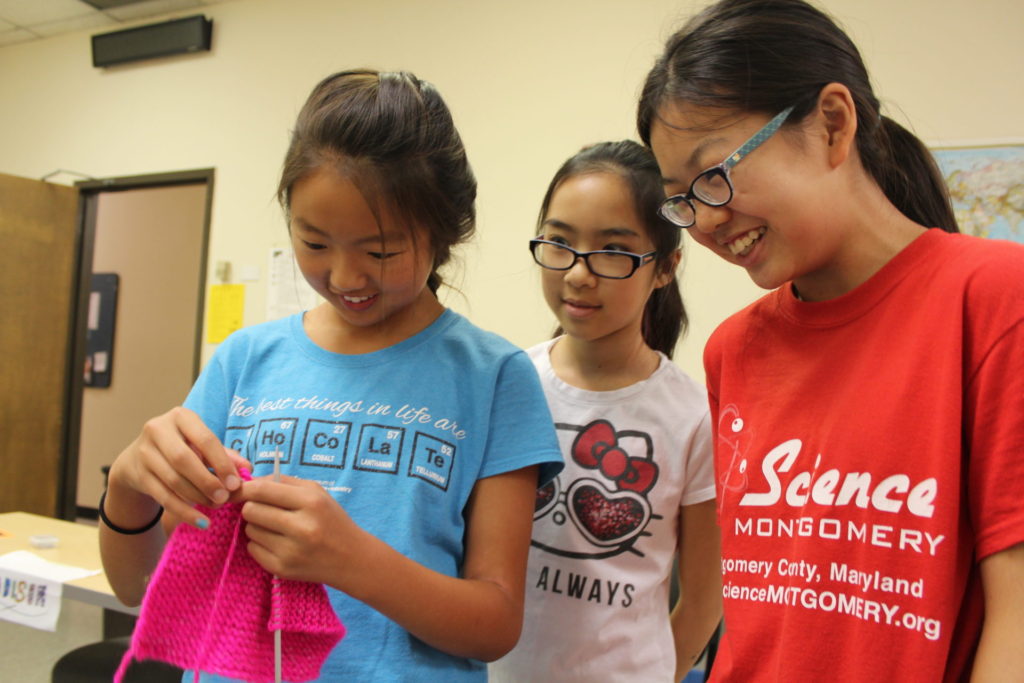 For Whom: Children ages 8 & Up
Dates: Monday-Friday August 8-12th
Time: 1-4 PM
Cost: $135 – including all materials and supplies
Registration: Register at Hannover Arts and Activities Center (804) 789-2728
More Information: http://hanoverarts.org/fiber-arts-camps-with-tinking-turtle-designs/
Camp Objectives:
Students should, by the end of the course, be able to:
Knit: should know how to knit, purl, increase and decrease.  Should be able to read a basic pattern and understand some parts of the information on a ball band.
Sew: Should be able to work a running stitch and whip stitch.
Spin: should understand how yarn is constructed, depending on manual dexterity should be able to spin with either a supported spindle or drop spindle.  Should understand the basics of fiber preparation.
More Details:
This camp is an introduction into the Fibre Arts.  Activities such as sewing, knitting and spinning offer a hands-on way to have children learn about the rich history of textile arts.  The camp seeks to give children the skills to create useful objects themselves.  Crafts such as knitting, sewing and spinning teach muscle dexterity, patience and planning.
At the end of the camp students will be able to bring home their projects (both finished and in progress) which include: knitted fingerless 'mitts,' project bag, knitting needles, remaining yarn, project box, dyed yarn and spun thread.
Students will also learn intangible skills including: how to read information on yarn band, how to figure out if gauge is correct, reading a knitting pattern, a handful of sewing stitches, and an understanding of how yarn/rope is made.