As a crochet and knitting teacher, I am constantly having to think about the whys of our craft. There is rarely one straight answer. For every way to do something in fiber-arts, someone else has found a different, but not necessarily better, way of doing something. As long as a student is learning and enjoying themselves, I have succeeded.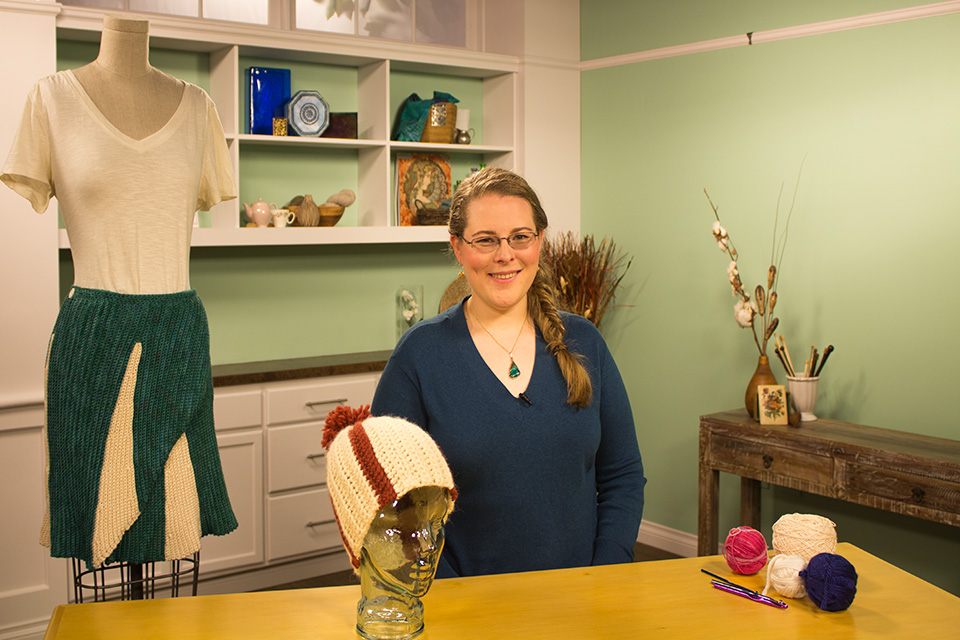 My name is Jennifer Raymond (maiden name, Jennifer Crowley), and I reside in the small town of Ashland, VA, which is right outside of Richmond.
I spend most of my time dreaming up patterns and preparing for my next teaching engagement. When I'm not stitching up a storm, I love to garden, dabble in photography, take long bike rides, and learn about other fiberart crafts.
With more than 20 years of stitching experience under my belt, I first learned to crochet when I was 7 years old, and knit when I was eight. But I didn't discover my first Local Yarn Store until I attended Davidson College in Davidson, NC.
While not studying, I spent my time at the Needlecraft Center, honing my craft. While completing my degree in English Literature, I taught knitting and crochet in the summers at Chimney Corners Camp.
My senior year I took two semesters of Sculpture Class, culminating in my piece, "Rebellion Against the Sampler" winning second place in the Student Art Show. After graduation, I moved to Silver Spring, where I began Tinking Turtle, before relocating to Ashland, VA.
I got my start teaching 8-13 year old campers to knit and crochet when I was 16 years old.  I've been teaching, in different ways, since then.  I like to figure out different ways to break down techniques to teach people in different ways.  I have a genuine joy for teaching, and I like knowing that students walk away satisfied and enlightened.
I am a high energy teacher, with a ready sense of humor. Understanding that not all people learn the same way, my teaching style includes handouts, broken down instructions, and abundant examples.
While my goal is always for my students to have fun and walk away from a class with a finished object, my focus relies on education as the primary component of my classes. I want my students to be able to walk away being able to replicate the skills they have learned so they can take them into their next project.
I often include samples that demonstrate each step of a project. I believe that everyone enjoys praise and positive feedback, and my classes are created with achievable goals.
As a liberal arts student, I realize that learning does not end with a class, and I adapt my curriculum as I learn new skills.
Adult Classes: I teach adult classes at Local Yarn Stores, Fiber festivals, online, and through private lessons.
Children's Classes: I teach private lessons with children throughout the year – contact me if you're interested in running a crafting birthday party or event!  I also run weeklong camps during the summer at Montgomery County College
I enjoy designing in both knitting and crochet.
With Crochet, I love unique constructions, crochet through the back loop, and reinterpreting old techniques.  I love to play with broomstick and hairpin lace, and I like using both techniques in unexpected ways.
With Knitting, I love to create socks, playing with garter stitch and beads, slip stitch patters, and creating warm and snuggly shawls.  I like fun heel constructions and drop stitch patterns.
I provide both finishing and repair services for customers who want a professional completion or restoration of their handknits.  Stemming from my love of historical textiles, my approach to repairwork is to restore pieces so that they can be used and loved.
For more information, check out my Finishing Page.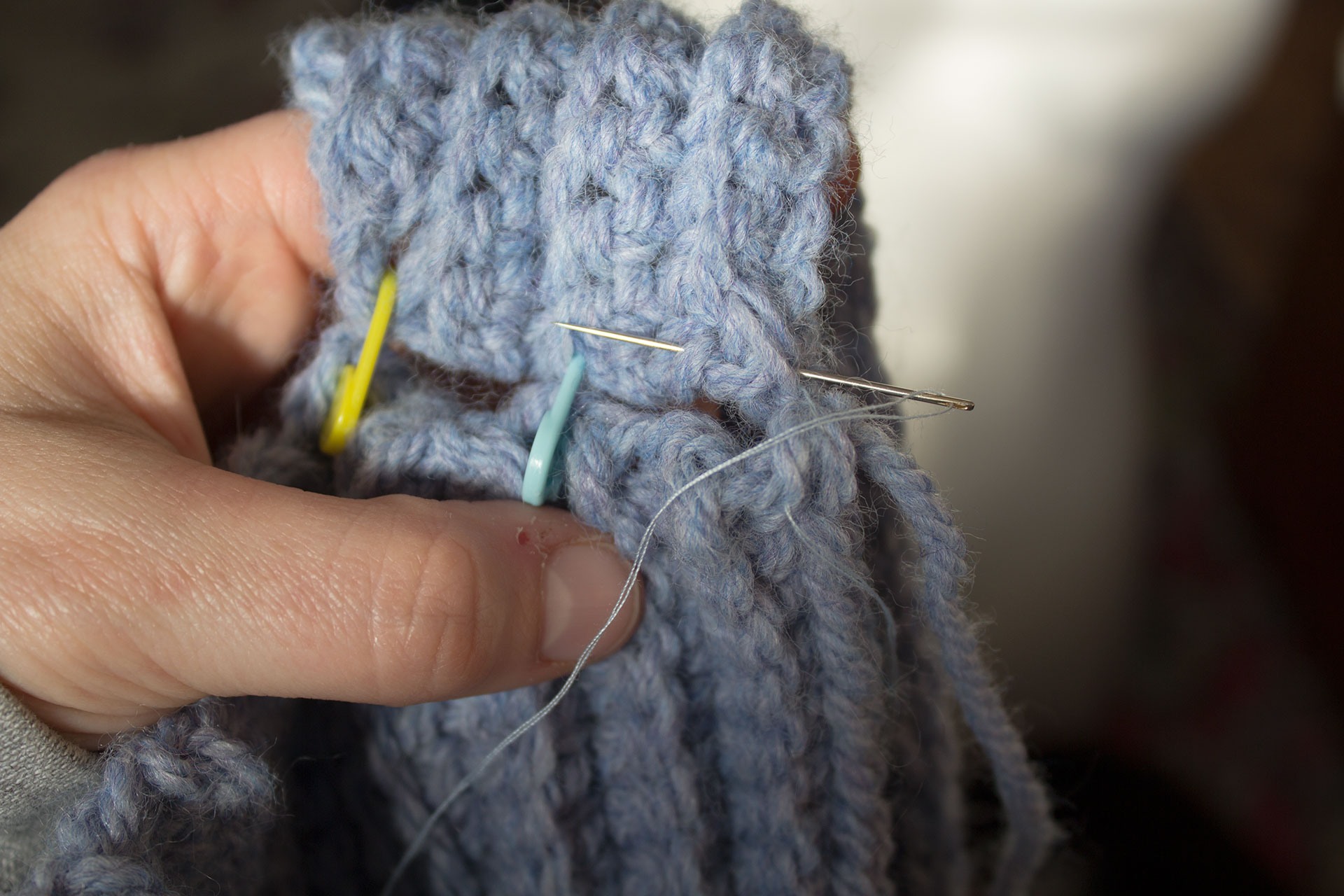 Tinking is the word for taking out a knit stitch, one at a time. Knit, spelled backwards, is "Tink."  For Jennifer, the appeal of Tinking Turtle is in the alliteration (which warms her English Major heart) and the similarity of "tink" to the word "think."  It also helped that the name was a little bit… punny.
Click here if you're curious to know more about the origins of Tinking Turtle.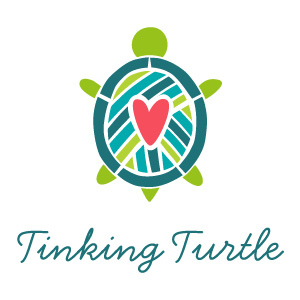 Tinking Turtle is comprised of Jennifer Raymond, the knitting and crochet "brains" of the operation, and her husband Michael (affectionately known as "Mr Turtle"), who keeps Tinking Turtle running smoothly.
Tinking Turtle's logo was lovingly created by the estimable Jill Zielinski, of Knitterella.com and Jill Zielinsky Designs.