The leaves are starting to change, the windows are open day and night, and it's fall, fall fall!  It's my favorite time of year.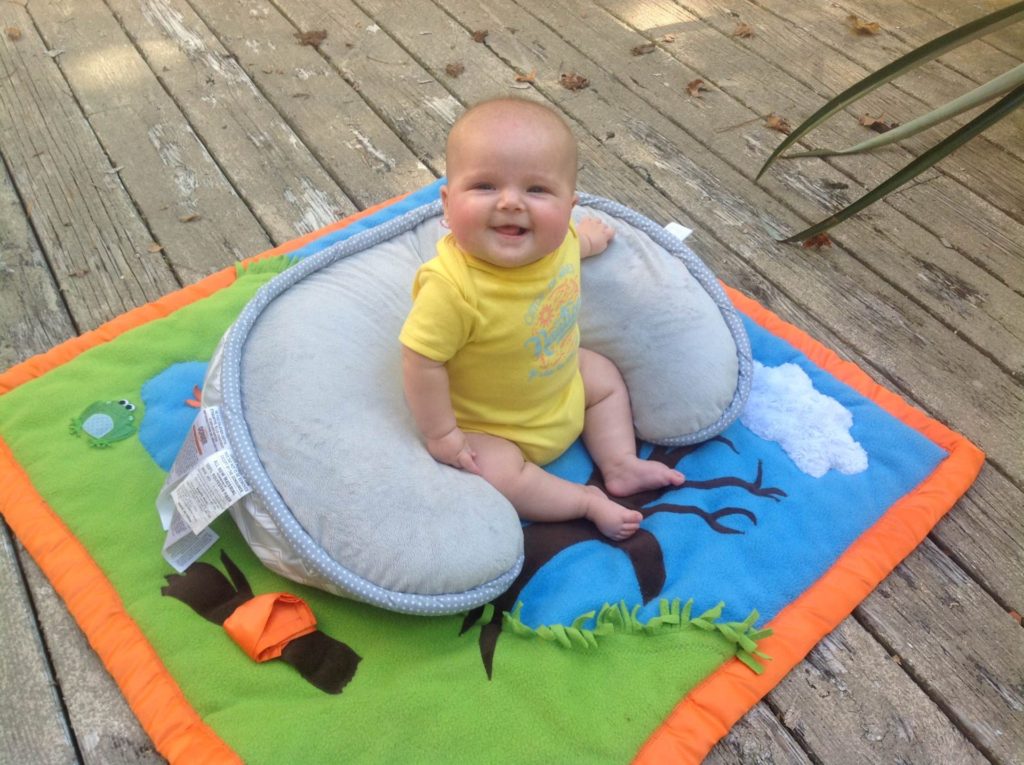 Life has been busy in the Turtle Household.  Last month my sister, Rosemary, moved to Richmond.  She's been settling into her apartment in Richmond, and it's so wonderful to have another member of the family close by.  We've been getting together quite often, as she doesn't know many other people right now.  It's wonderful, as Auntie Rose is great with Little Turtle, and I've been able to take a bit of breathing room.
Last weekend I was over at Fibre Space, teaching a handful of classes.  It was my second time being away from Little Turtle for an entire day (the first being when I was hospitalized).  After teaching, Rosemary, my brother Matthew, and I got together for dinner, and it was a lovely hour getting to catch up all together.
Meanwhile, Little Turtle is growing so quickly, already able to sit up, with a little help from her boppy.  She loves sitting outside on the mat her grandmother sewed for her, looking at the trees and the cats and her mama knitting.  She's quite vocal, frequently letting people know her thoughts with shrieking, humming, babbling and generally making noise.  She's a smiley baby too, interested in the world and really not keen to view it on her stomach.
Little Turtle's grandma has been furnishing her her with October and Halloween themed outfits, one of my favorites being this dress: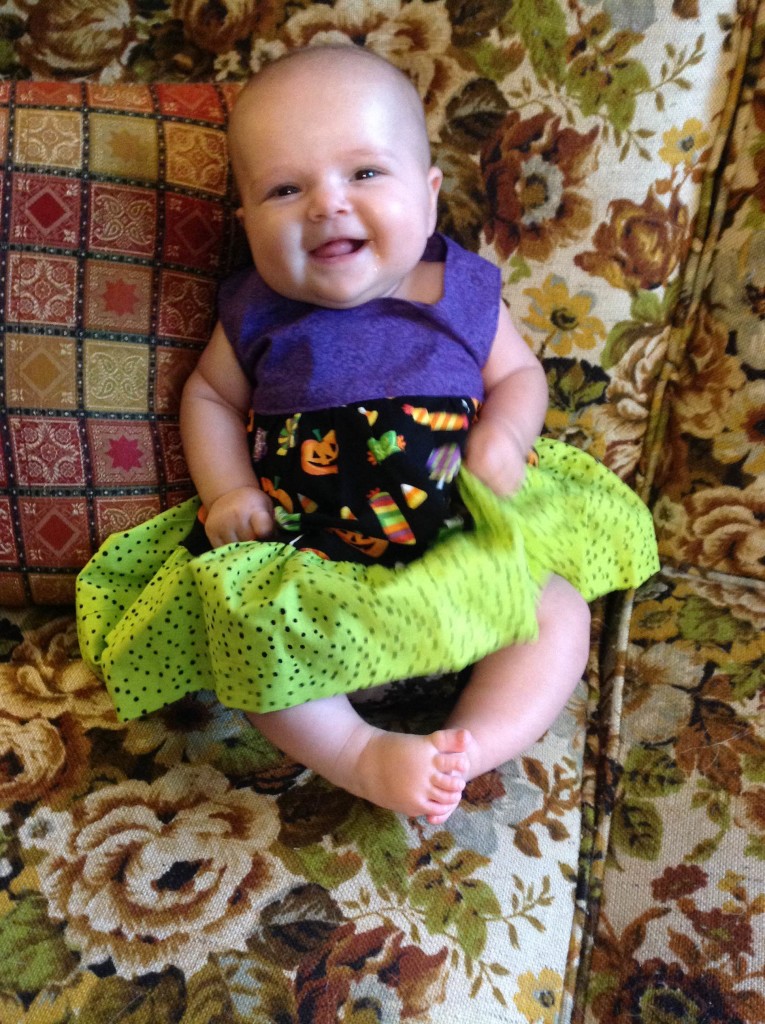 But let's be frank, you aren't really checking here for adorable pictures of babies, right? *wink*
So what has Tinking Turtle been up to?  I've got a variety of designs that have released over the summer and into this fall – more on that next week.  I've got two crochet designs I'm working on, a tank top and a blanket.  I've also got a knitting project on the needles for a class I'll be teaching later this fall.
This week my online class, All About Yarns is wrapping up.  I'm sad to see it finish.
Meanwhile, Watson has been helping with the guarding of yarn balls.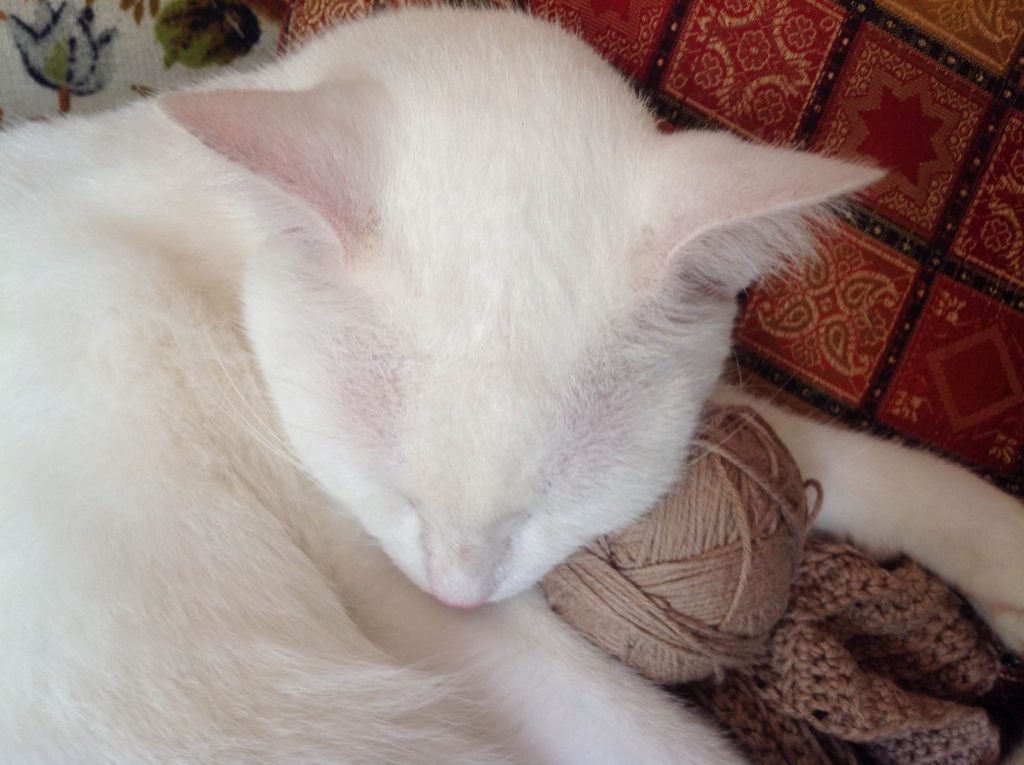 And I'm hoping, rather futilely, to knit a wee sweater for Rebecca before she grows too big to fit into it.  That may be stretching things a bit.
What have you been up to?